RECONSTRUYE MoMA EL ESPACIO IMAGINARIO DE HENRI MATISSE: L'Atelier rouge
Image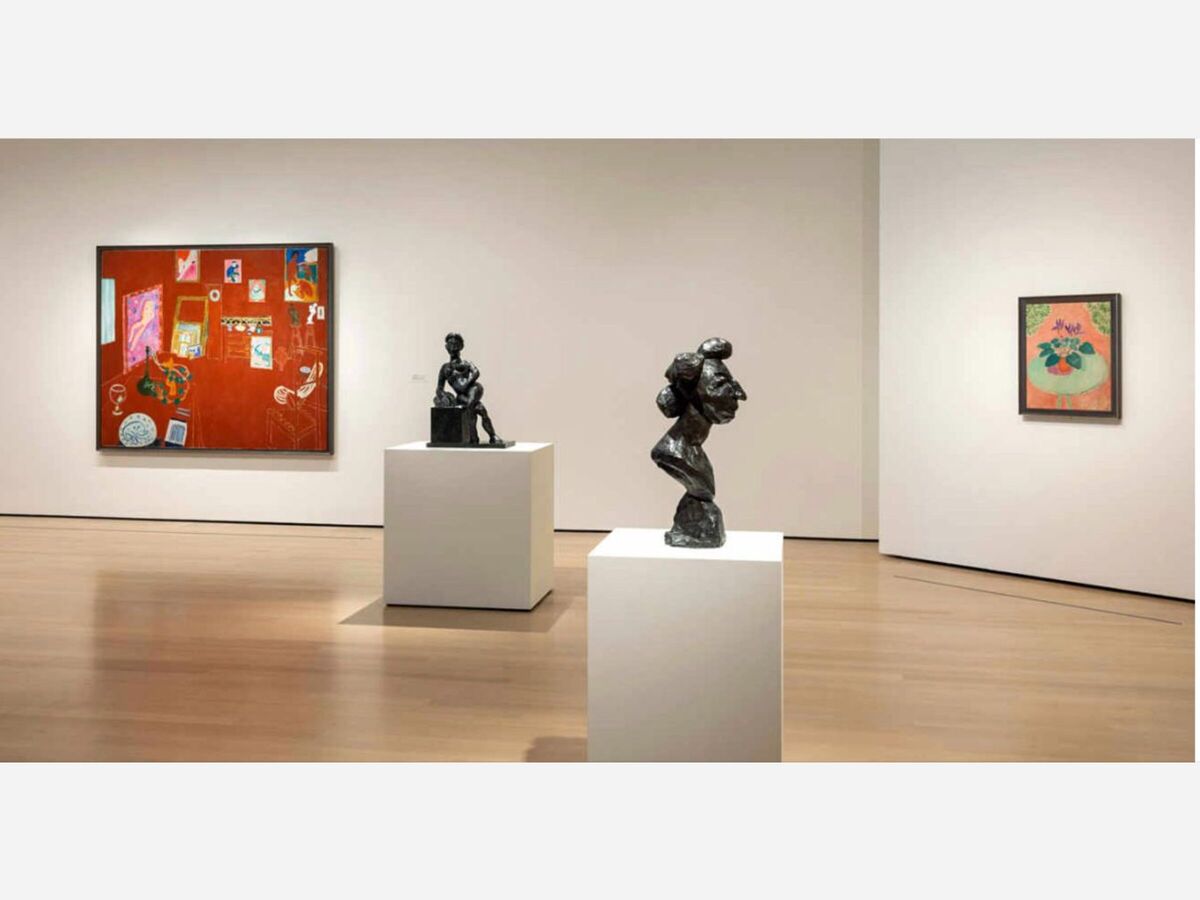 Por Letra Capitular / Redacción
Nueva York, NY.- En 1911 el artista francés Henri Matisse (1869-1954) escenificó sus pinturas y esculturas, como un retrato de su arte en L'Atelier rouge. Ciento once años después, el Museum of Modern Art (MoMA), de Nueva York revive esta obra y en una reconstrucción de este espacio imaginario, reúne por primera vez las obras y objetos que el artista representó en su pintura.
En el centro de la exposición -que se exhibe del 1 de mayo al 10 de septiembre de 2022- se encuentra L'Atelier rouge, una representación muy imaginaria del estudio de Henri Matisse en Issy-les-Moulineaux, en los suburbios de París, y la emblemática pintura de un artista vanguardista, pionero de los colores vivos, que se convirtió en uno de los más grandes pintores del siglo XX.
A su alrededor, el museo ha reunido por primera vez una parte muy importante de los objetos que aparecen en el cuadro: seis cuadros, dos bronces esculpidos, una pieza de terracota y un plato de cerámica, que fueron realizados por Matisse entre 1898 y 1911 -tenía 28 años y apenas se había graduado en la Ecole des Beaux-Arts de París-, cuando el industrial y coleccionista ruso Sergueï Chtchoukine le hizo un pedido.
L'Atelier rouge es "en realidad un retrato de su propia vida como artista" en ese momento, argumentó Ann Temkin, curadora jefe de pintura y escultura del MoMA. Así, el visitante puede admirar la Córcega real, patio del molino (1898), de inspiración impresionista, que aparece en el L'Atelier rouge, colocado casi con descuido en el suelo, o el Desnudo con pañuelo blanco (1909), a tamaño real.
En tamaño natural, también está Le Jeune Marin II (1906), un colorido retrato que simboliza la corriente del fauvismo. El año anterior a esta obra, en el Salon d'Automne de París, Matisse y otros habían provocado la ira de la crítica, y el término "fauve", en particular por sus colores explosivos, a veces irreales, como en La mujer del sombrero.
De las diez obras expuestas del cuadro, dos ya pertenecen al MoMA, como L'Atelier rouge, tres proceden de la Galería Nacional de Dinamarca, y las demás proceden de museos y colecciones privadas. "Fuimos a la búsqueda del tesoro", señaló Ann Temkin, en un comunicado.
"El objetivo de la exposición es ofrecer una perspectiva diferente en comparación con una gran retrospectiva", comentó. "No queremos abrumar al público con 'Oh, eso es mucho arte', mejor lo invitamos a que conozcan más a fondo lo que están viendo", agregó.
De los cuadros de L'Atelier rouge falta uno, un gran desnudo sobre fondo rosa. Matisse había pedido su destrucción tras su muerte, ocurrida en 1954 en Niza, a la edad de 84 años. La exposición también relata el viaje de L'Atelier rouge, que finalmente fue rechazado por Chtchoukine. La pintura fue comprada en 1927 por un lugar de reuniones de la alta sociedad de Londres: el club The Gargoyle. El MoMA lo adquirió en 1949.