ES LA FIESTA DE DÍA DE MUERTOS UN GUATEQUE SIN FRONTERAS
Image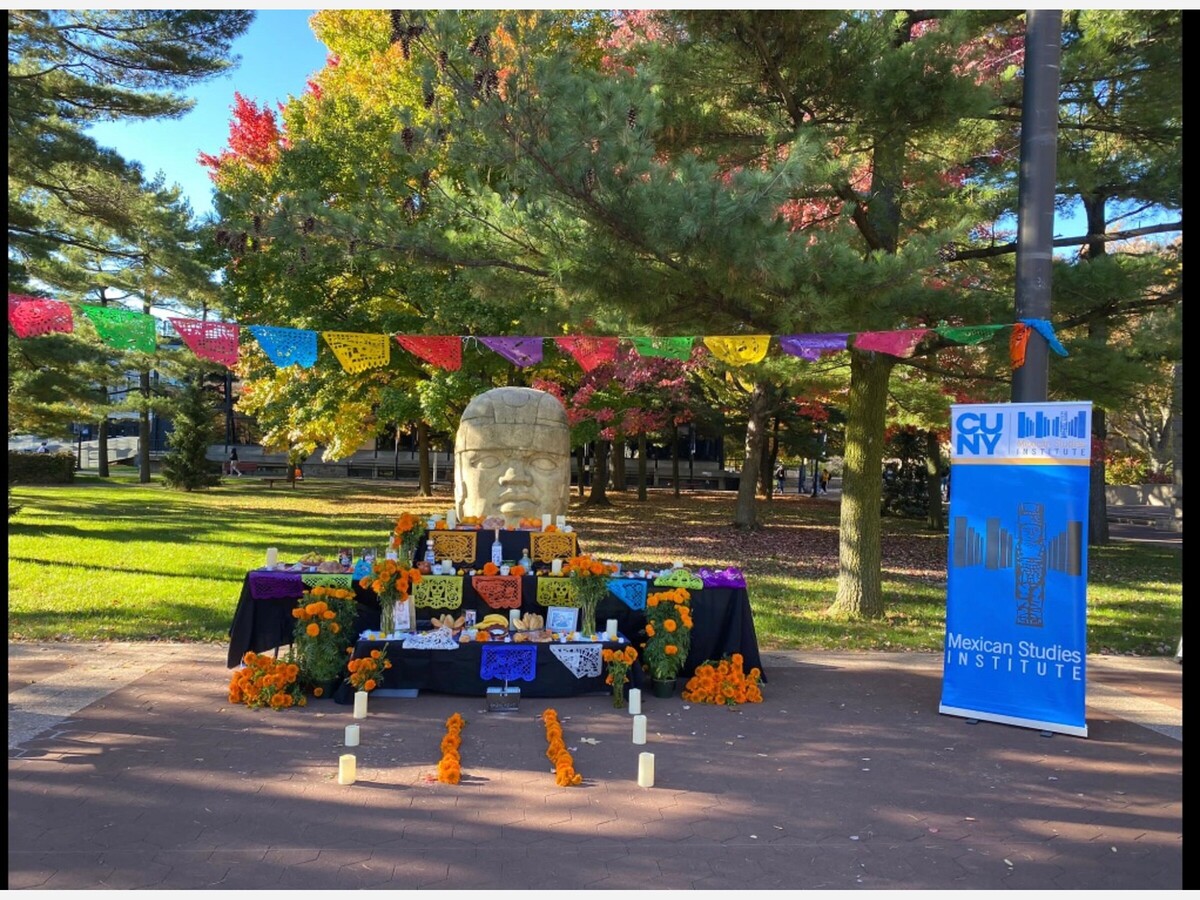 Por Letra Capitular
Nueva York, NY.- La fiesta de Día de Muertos como la conocemos actualmente, es uno de los múltiples efectos del mestizaje. Sin embargo, tiene sus raíces -en el México profundo, es decir, en la cosmogonía de los pueblos originarios de Mesoamérica- y es una de las celebraciones más importantes en México desde tiempos precolombinos.
La comunidad mexicana que vive en el extranjero ha llevado esta tradición a otros países y Estados Unidos no es la excepción. En la Gran Manzana la fiesta de Día de Muertos (Day of the Dead) suma nuevos adeptos cada año y se enraíza cada vez más en la comunidad neoyorquina en general.
Cabe destacar que la Fiesta Indígena Dedicada a los Muertos en México fue declarada Patrimonio Intangible de la Humanidad en 2003 por la Organización de las Naciones Unidas para la Educación, la Ciencia y la Cultura (UNESCO, por sus siglas en inglés).
Los orígenes: la muerte entre los mexicas
La celebración tiene sus raíces en la creencia indígena de que la vida en la tierra es la antesala para una vida posterior y la importancia de mantener una estrecha relación con los difuntos representa un momento privilegiado de encuentro con los antepasados, pero también de los hombres entre sí.
Los mexicas (aztecas) celebraban a sus muertos durante dos meses en el verano: Miccailhuitontli, para los niños y Hueymicailhuitl, para los adultos.
Los mexicas creían que cuando alguien moría su teyolia (fuerza interna), se iba a diferentes niveles del Mictlán (inframundo), dependiendo de la causa de su muerte, su posición social y profesión, olvidando su conducta en la vida.
Había mundos especiales para los niños (Chichihualcuauhco), los guerreros y las mujeres que morían en batalla y durante el parto, respectivamente (Casa del Sol) y los ahogados (Tlalocan). Hoy en día se mantiene la tradición de construir altares para aquellos que han muerto en accidentes y niños o adultos que murieron por causas naturales.
La tradición: un sincretismo religioso
A la llegada de los españoles, los misioneros introdujeron el calendario católico y establecieron la tradición de recordar a los difuntos cada dos de noviembre, en el marco de la celebración del día de Todos los Santos y los Fieles Difuntos.
En ese día las familias se reúnen en el panteón y limpian las tumbas para darle la bienvenida a las almas en su visita anual. Algunos les llevan música, y en casa se preparan altares (ofrendas) con los elementos tradicionales: flor de cempasúchil, incienso de copal, pan de muerto, velas, calaveras de azúcar y papel picado, entre otros.
En la ofrenda también se utilizan fotografías y objetos que pertenecieron al difunto y se le preparan los platillos y bebidas que eran de su predilección.