¡Tercera llamada, tercera!... Regresa el programa Movies in the Park
Image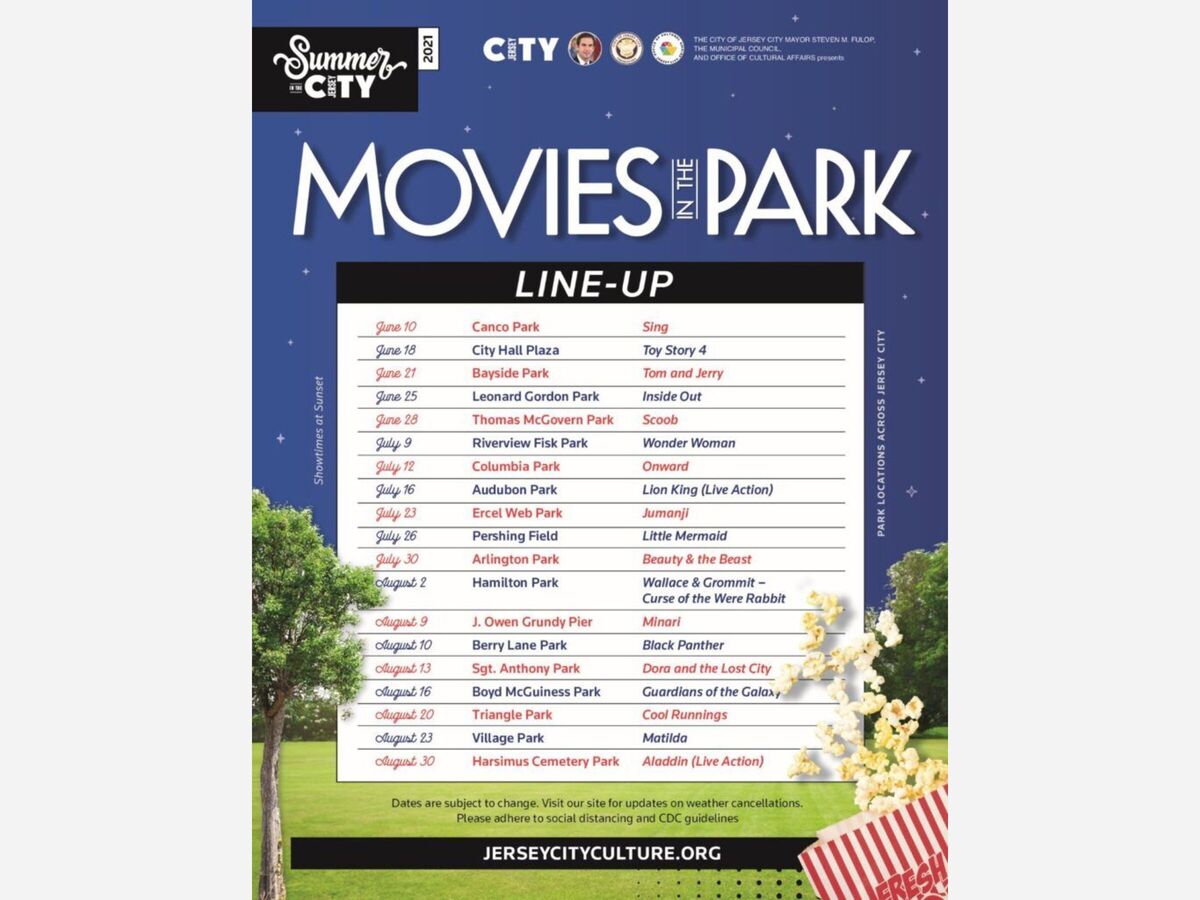 Por Javier Gochis
Jersey City.- A partir del próximo 10 de junio todos los cinéfilos deberán tener preparadas sus palomitas, una manteleta y la canasta con los refrigerios y sus bebidas favoritas, pues regresa a tambor batiente el programa Movies in the Park.
A través de su página de Internet la Oficina de Asuntos Culturales del Municipio de Jersey City anunció que como parte de la programación de junio, Movies in the Park ofrecerá proyecciones gratuitas en casi todos los parques públicos de la ciudad.
Asimismo adelantó que las películas son aptas para todo público y que el programa se llevará a cabo durante el verano, es decir de junio a agosto en horario nocturno de 8:00 PM a 10:00 PM.  ¡Consulte cartelera!