Convocan organizaciones de Jersey City a paseo ciclista Light up the loop!
Image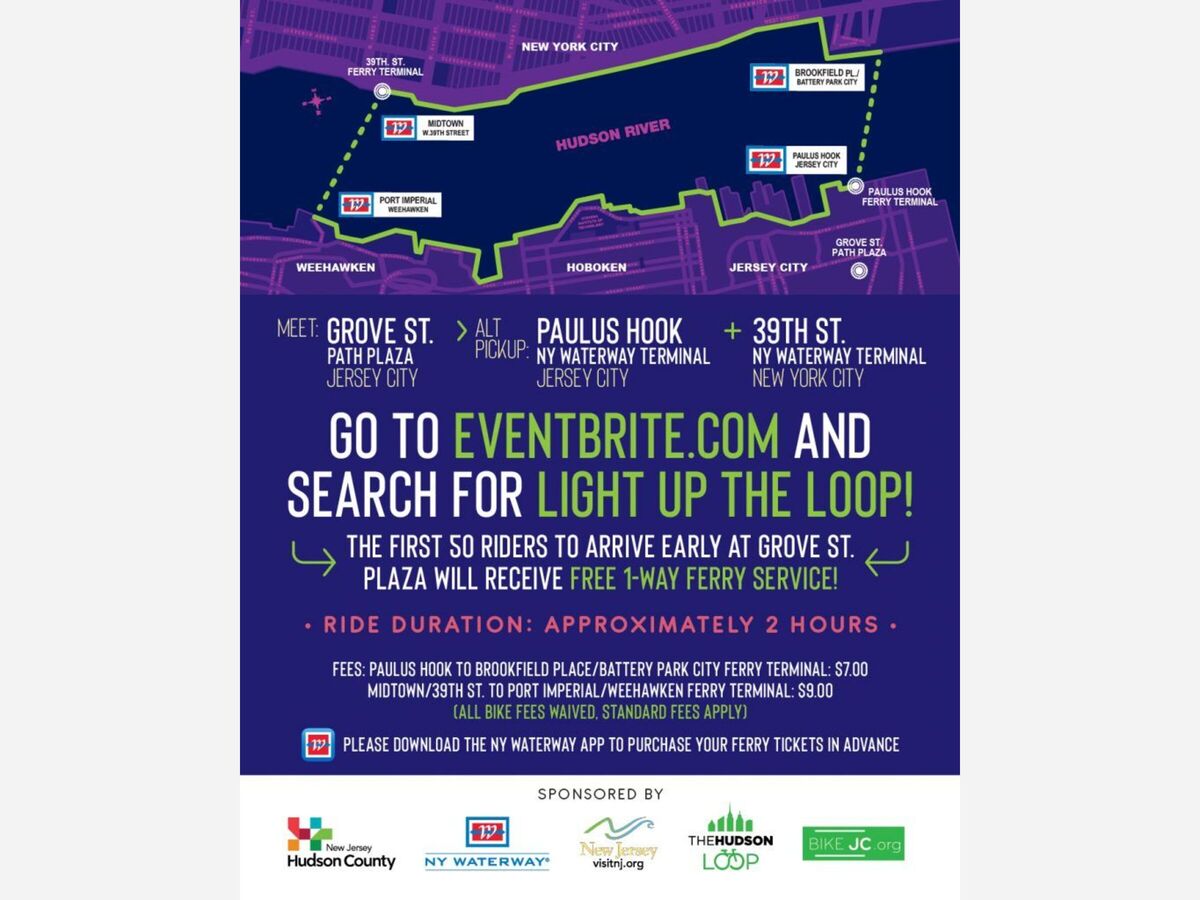 Por Javier Gochis
Jersey City.- Diversas organizaciones de Jersey City han convocado a un paseo ciclista nocturno: Light up the loop!, que se llevará a cabo el próximo viernes 4 de junio y recorrerá ambas riberas del Río Hudson, es decir, tanto los municipios de Weehawken, Hoboken y Jersey City en Nueva Jersey como el condado de Manhattan en Nueva York.
El recorrido completo tiene una duración aproximada de dos horas y el punto de encuentro es la estación Grove St. Plaza del PATH, en Jersey City. La cita es a las 8:00 pm. A los interesados se les recomienda ser puntuales ya que a los 50 primeros en llegar se les dará un boleto de cortesía para abordar el ferry en el muelle de Paulus Hook y cruzar a la isla de Manhattan y continuar el paseo.
Cualquiera interesado en participar debe inscribirse a través del sitio Eventbrite.com y buscar el evento Light up the loop! Se recomienda que antes de iniciar su recorrido baje en su teléfono la aplicación Waterway app para comprar sus boletos del ferry.