GROOVE ON GROVE UN ESPACIO PARA EL MERCHANDISING Y EL ARTE
Image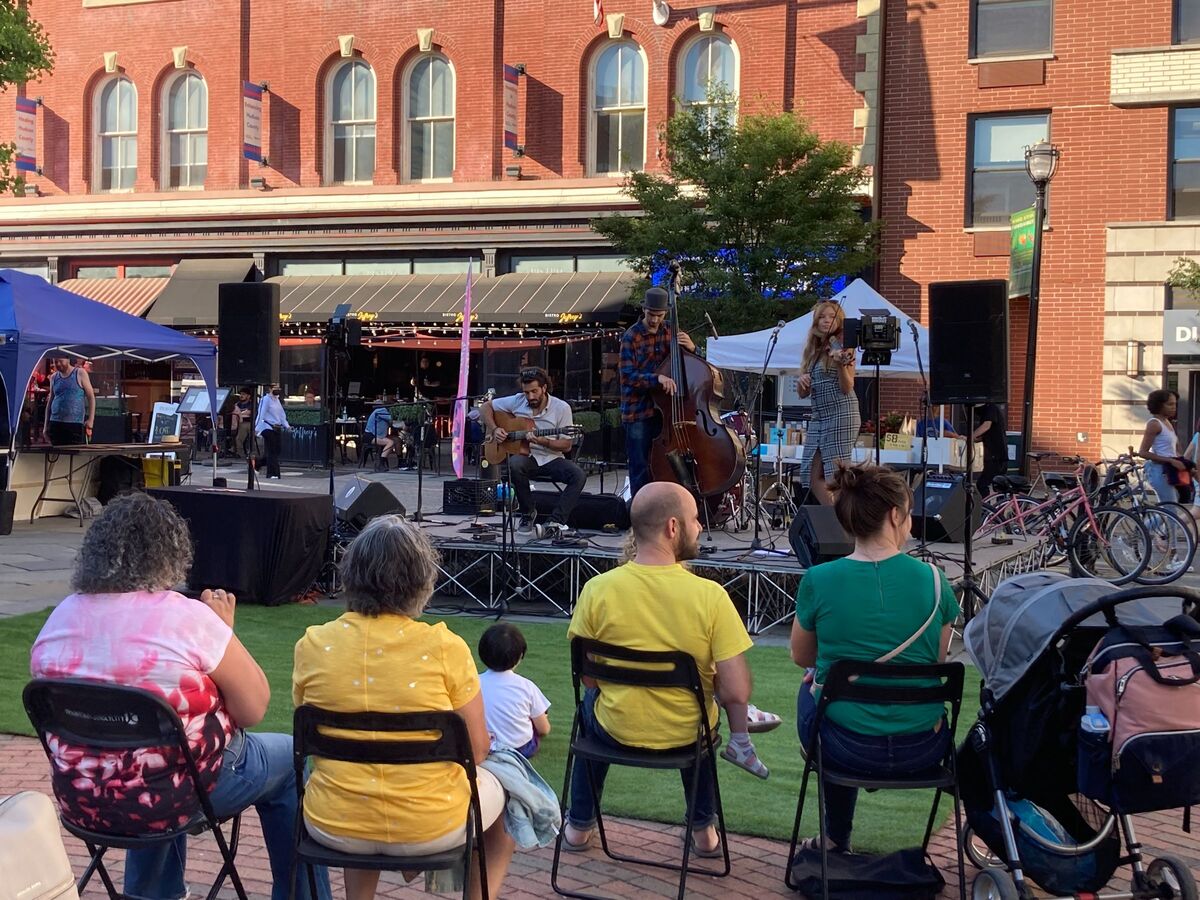 Por Javier Gochis
Jersey City, NJ.- Bajo un caluroso Sol veraniego y a ritmo de jazz, se llevó a cabo la tarde de este miércoles, en la explanada de la estación Grove Street del PATH, el evento Groove on Grove, espacio donde músicos y comerciantes se dan cita.
Este pequeño parián congrega lo mismo a artesanos que trabajan la madera, que a comerciantes que ofrecen sombreros, plantas, joyería, discos de vinil y hasta grabados. Todo en un solo lugar: la Grove Plaza en el corazón de Jersey City.
Asimismo, bajo la sombra de los árboles que bordean el lugar se dispuso un templete, donde los músicos dieron rienda suelta a la armonía y deleitaron a los presentes y transeúntes que detenían su marcha para verlos tocar.
En esta ocasión el cartel estuvo integrado por tres grupos: Anthony Fulscado Trío, The Defending Champions y Forget the Whale. Groove on Grove se llevará a cabo todos los miércoles durante el verano -si el tiempo lo permite- de 6:00 pm a 9:00 pm. El parián se instala a partir de las 3:00 de la tarde.