THE OROZCO ROOM, ÚNICO BASTIÓN DEL MURALISMO MEXICANO EN NUEVA YORK
Image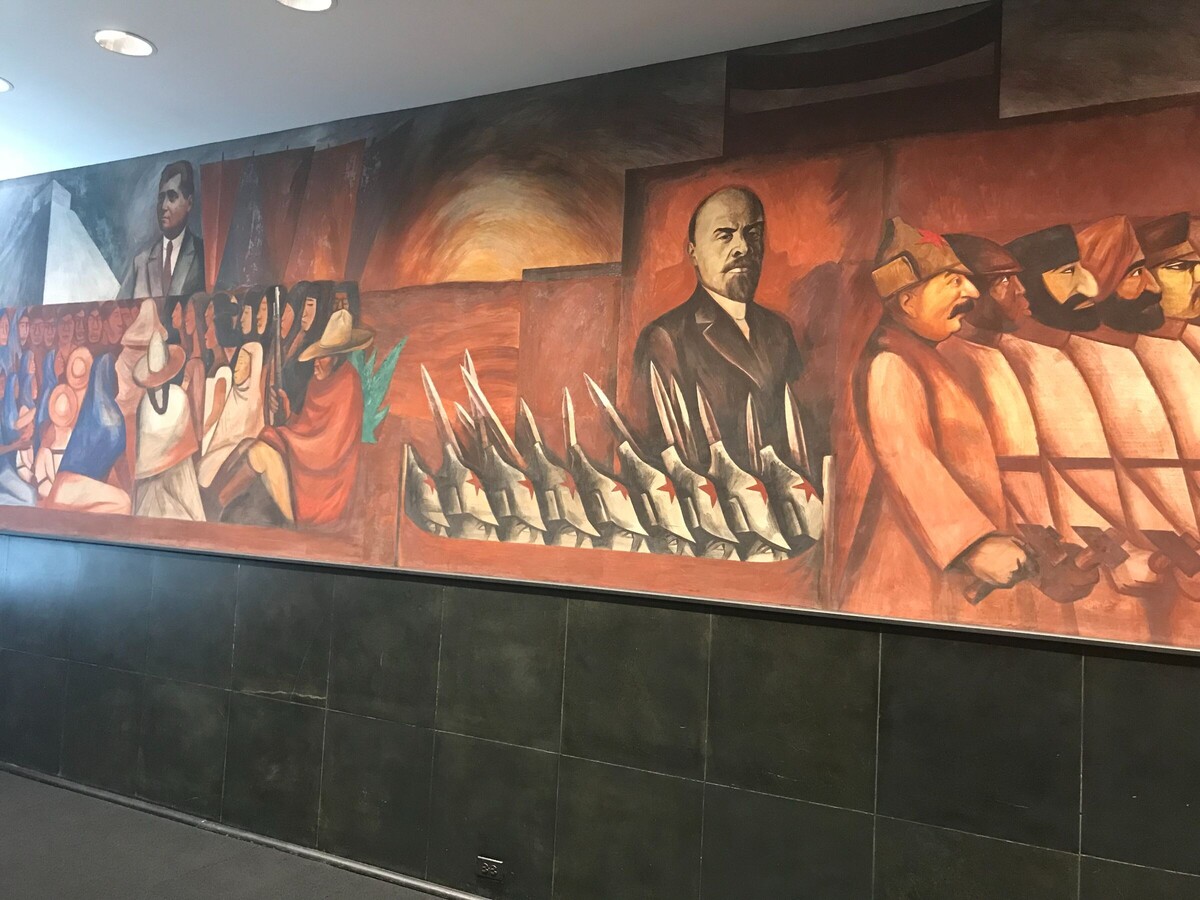 Por Javier Gochis
Nueva York, NY.- La Gran Manzana es sin lugar a dudas una caja de pandora que guarda celosamente sus secretos y para muestra un botón. Es el caso de los murales del artista mexicano José Clemente Orozco (1883-1949) que se encuentran instalados en el bajo Manhattan.
"En 1930 pinté al fresco los muros de un salón en el edificio moderno de la New School for Social Research o Escuela de Investigaciones Sociales, en Nueva York", escribió Orozco en su autobiografía, apropósito de los cinco murales que fueron inaugurados el 19 de enero de 1931.
Sin lugar a dudas, como señala la institución a través de su boletín –en línea-, los murales del artista jalisciense, originario de Zapoltán, "El Grande", son hoy en día los únicos ejemplos públicos y permanentes de esta técnica mexicana –al fresco- en la ciudad de los rascacielos.
Los temas de los cinco murales que conforman el Orozco Room fueron descritos por el artista como sigue: "en el centro, la mesa de fraternidad universal. Gentes de todas las razas presididas por un negro. En los muros laterales alegorías de la revolución mundial. Gandhi, Carillo Puerto y Lenin. Luego un grupo de esclavos y otro de obreros entrando a su hogar después del trabajo. En un muro al exterior del salón, una alegoría de las ciencias y las artes". 
Orozco realizó estos murales bajo los principios de la simetría dinámica en tan solo 47 días. "Esta pintura tiene la particularidad de estar construida según los principios geométrico-estéticos del investigador Jay Hambidge (1867-1924). Aparte de la realización puramente personal deseaba yo saber prácticamente hasta qué punto eran útiles y verdaderos tales principios y cuáles eran sus posibilidades", apuntó.
En la década de los 50 la administración de The New School decidió cubrir la parte del panel que representaba a Lenin con una cortina amarilla. Después de fuertes protestas de estudiantes y profesores, la administración restauró los murales a su estado original.
Es importante comentar que la visión de Orozco, contestataria y de ferviente espíritu político, se ha mantenido intacta a lo largo de los años, a pesar de la naturaleza cambiante de las sensibilidades artísticas, políticas, sociales e institucionales.
Los murales que se conservan en The New School enclavada muy cerca de Union Square en el corazón de la isla de Manhattan fueron restaurados en 1988. En 2011 el Museum of Modern Art (MoMa), de Nueva York presentó una gran retrospectiva de José Clemente Orozco siendo esta la tercera dedicada a un artista mexicano y la sexta a un latinoamericano.