BUSCA LA FILNYC PROMOVER AL LIBRO ESCRITO EN ESPAÑOL EN NYC
Image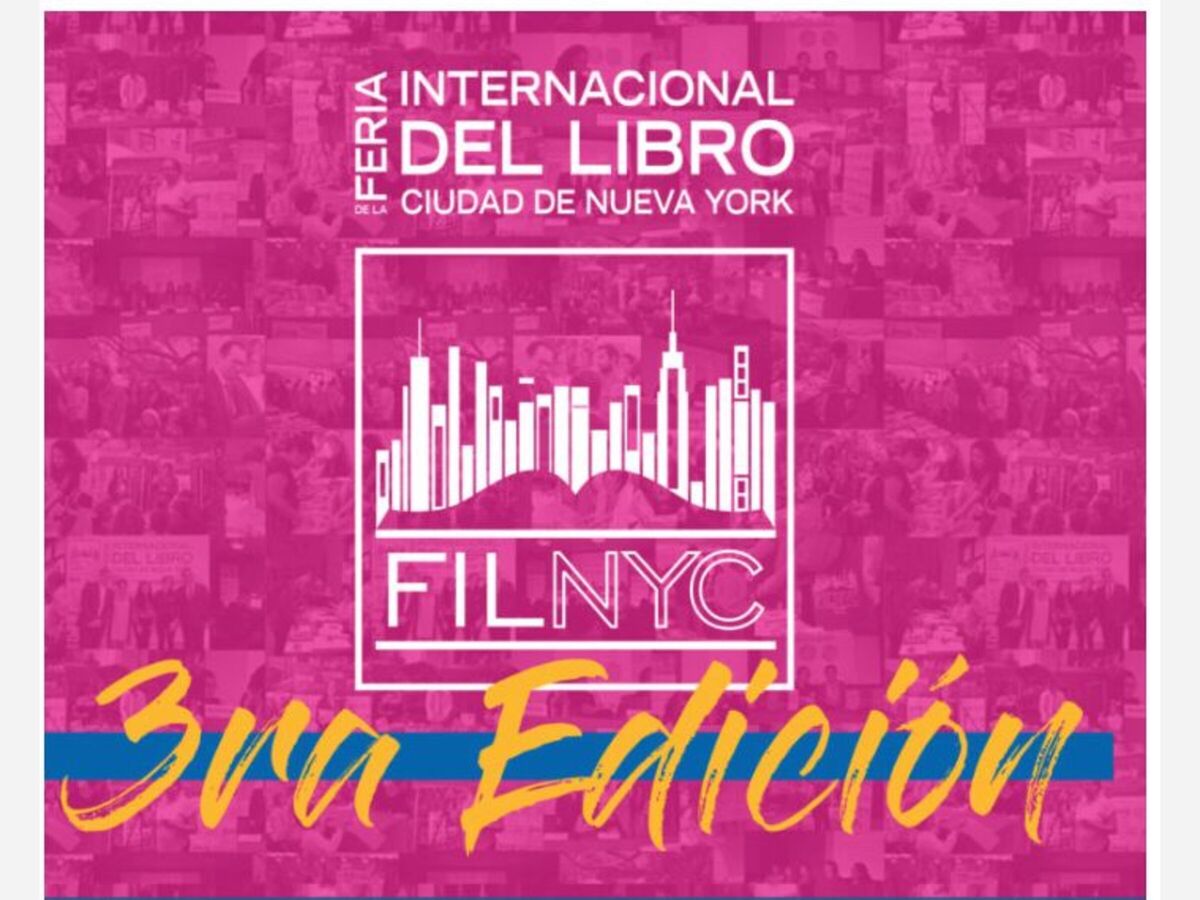 Por Javier Gochis
Nueva York, NY.- ​​La tercera edición de la Feria Internacional del Libro de la Ciudad de Nueva York (FILNYC) inicia este viernes de manera virtual y en ella participan poetas, escritores, editores y críticos, que compartirán con los lectores sus perspectivas sobre marginalidad, racismo y migración, entre otros temas.
La feria que se desarrollará del 1 al 3 de octubre presentará en esta ocasión la biblioteca virtual FILNYC, un esfuerzo que busca fortalecer vínculos y tejer redes para difundir y promover el consumo del libro en español en la ciudad de Nueva York. El proyecto estará en la página oficial: filnyc.org para todos a partir de hoy.
A través de esta iniciativa se pretende crear un calendario anual con el objetivo de difundir las actividades de las editoriales que participan en la feria. Asimismo, es importante señalar que el usuario podrá tener al alcance de un click una vasta y cuidada selección de libros que podrá adquirir en formato electrónico o físico.
La FILNYC es una iniciativa del Instituto de Estudios Mexicanos de la Universidad de la Ciudad de Nueva York que surgió en 2019 en el marco del Mes Nacional de la Herencia Hispana, con la finalidad de crear un espacio incluyente donde se celebrara y compartiera la literatura en español en la Gran Manzana.
En esta ocasión la fiesta de los libros cuenta con el apoyo del Instituto Cervantes de Nueva York, de la Biblioteca Pública de la ciudad de Nueva York, The City College of New York Downtown y el periódico El Diario.