LA POESÍA EN ESPAÑOL INVADIRÁ EL AYUNTAMIENTO DE JERSEY CITY
Image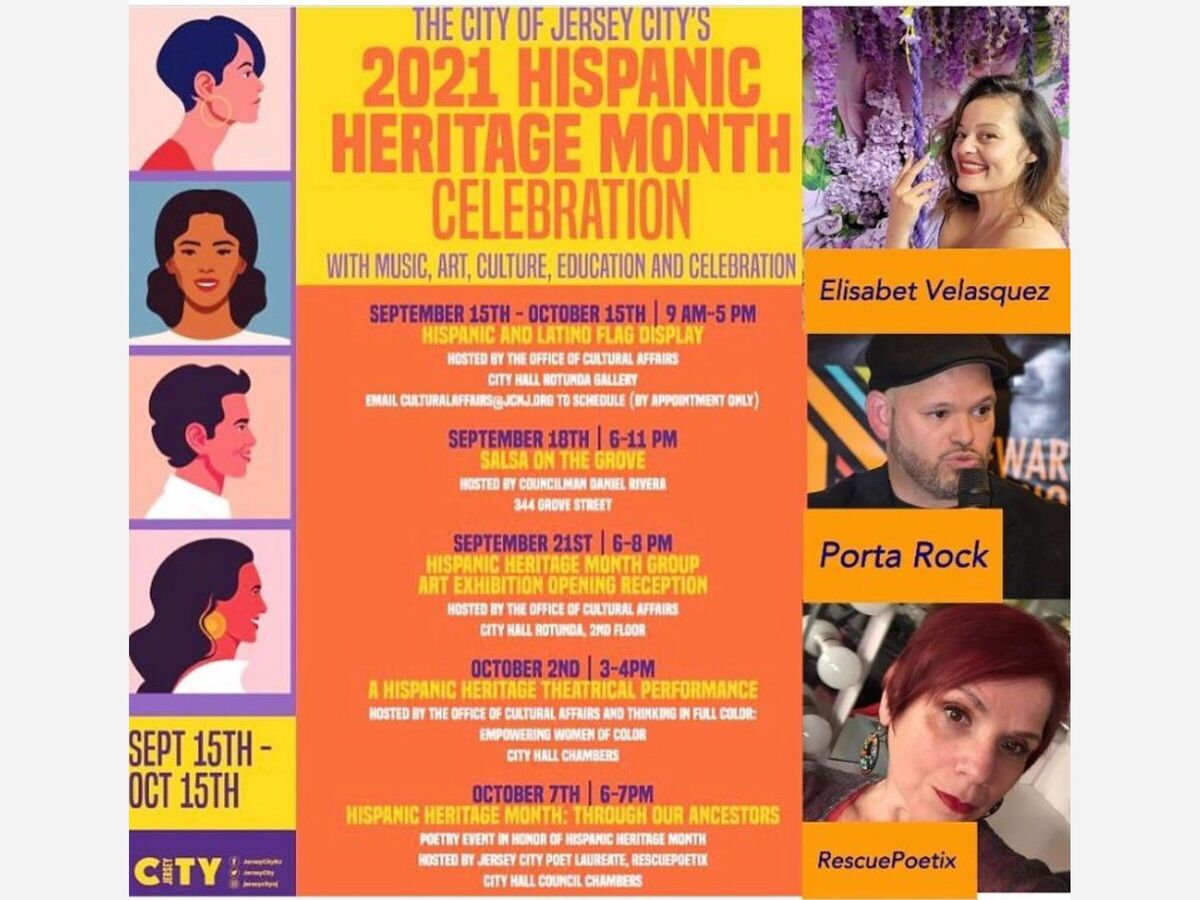 Por Letra Capitular / Redacción
Jersey City, NJ.- En el marco del Mes Nacional de la Herencia Hispana, el Ayuntamiento local rinde tributo a la poesía en lengua española y lleva a cabo este jueves, en sus instalaciones, a las 18:00 horas, un recital a cargo de RescuePoetix, Porta Rock y Elisabet Velasquez.
La anfitriona del evento dedicado a la palabra, es Susan Justiniano, nativa de Nueva Jersey puertorriqueña de primera generación, quien encontró su voz de actuación en Jersey City NJ, toda vez que se enamoró de la diversidad artística clandestina de la ciudad de los murales y en 2006, RescuePoetix ™ emergió como una empresa artística y emprendedora.
Su carrera artística profesional incluye desarrollo de artistas, marketing, negociación de contratos, búsqueda de medios, creación de redes, facilitación de talleres, gestión de proyectos, producción de eventos, producción de podcasts, redacción de subvenciones, investigación de recursos artísticos y reservas de artistas.
Además de abrazar el espíritu empresarial de los artistas, producir, escribir y actuar en eventos en vivo, RescuePoetix ™ ha grabado más de cincuenta (50) obras originales con música, colaborando con productores, artistas y sellos discográficos de todos los rincones del mundo. Como Productor Ejecutivo, RescuePoetix ha aprovechado la capacidad de reunir recursos en todo el mundo en proyectos que impactan a las almas sin barreras.
Ha formado parte de las juntas directivas de organizaciones sin fines de lucro desde 2016 y actualmente forma parte de las juntas directivas de In Full Color (Jersey City NJ), West Side Arts and Music (Jersey City, NJ), Word Seed Inc (Paterson, NJ), sirve y comités de Jugadores del Condado de Bergen (Oradell NJ), Cámara de Comercio del Condado de Hudson / Hudson Gives (Jersey City, Nueva Jersey) y Centro de Desarrollo de las Artes Escénicas de Paterson (Paterson, Nueva Jersey). También se desempeña como líder regional de Free Mom Hugs NJ - Condado de Hudson.
Las colaboraciones actuales de RescuePoetix incluyen: House on the Waterfront MD (socio fundador), Everything is a Story Podcast (socio fundador, coanfitrión), OpenRoad Poetry (socio fundador, coproductor, coanfitrión, líder co-técnico)
En diciembre de 2020, Susan Justiniano fue confirmada como Poeta Laureada de Jersey City con un mandato de dos años.