REGRESA TUMBANDO CAÑA EL FESTIVAL DE JAZZ DE JERSEY CITY
Image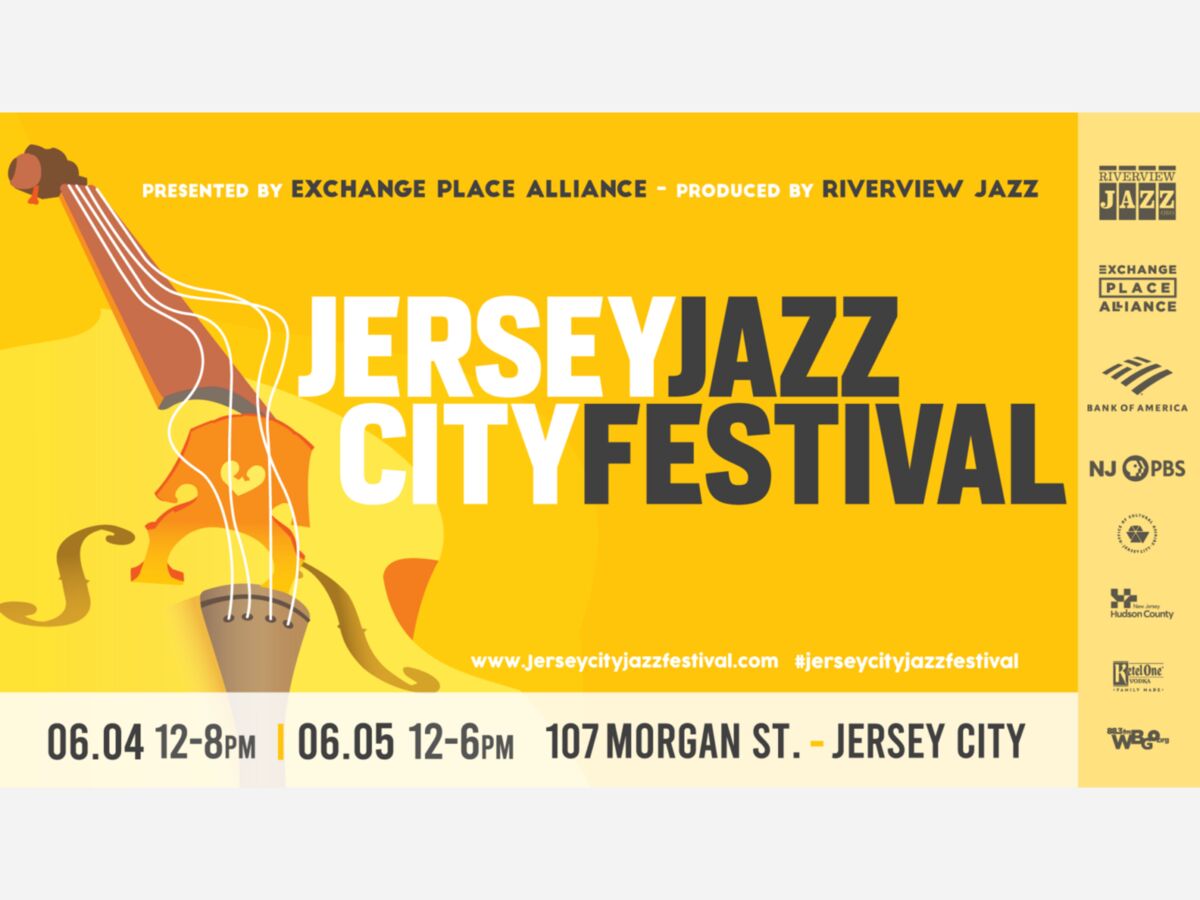 Por Letra Capitular / Redacción
Jersey City, NJ.- El Festival de Jazz de Jersey City está de regreso para celebrar durante el 4 y 5 de junio próximo su edición 2022 en el Powerhouse Arts District. El evento anual -gratuito para todo público-, contará con catorce bandas en dos escenarios, camiones de comida, un bar completo y una experiencia VIP en el lote del 107 de la calle Morgan, ubicado en el centro de la ciudad.
La alineación de este año presenta a una pléyade de músicos. Los aficionados a la guitarra disfrutarán de una gran variedad de artistas, incluido el afamado Julian Lage (6/5, 4pm), el artista de jazz gitano moderno Gonzalo Bergara (6/5, 2pm), el maestro flamenco Andreas Arnold (6/ 4, 4 p. m.), y el conjunto espiritual de raíces impulsado por la guitarra Walter Parks and the Unlawful Assembly (6/5, 1 p. m.).
Los amantes del jazz estarán encantados con los favoritos del público Winard Harper y Jeli Posse (4/6, 3 p. m.), la vocalista y personalidad de WBGO Lezlie Harrison (4/6, 1 p. , 14:00).
Como es la tradición del Festival Jersey City Jazz, ambos días se cerrarán con actuaciones de baile de salsa a cargo de dos legendarios percusionistas: Little Johnny Rivero (6/4, 7pm) y Johnny Rodríguez and the Dream Team (6/5, 5 pm).
Un conjunto ecléctico de grupos dinámicos completan la alineación. Estos incluyen a la aclamada vocalista Svetlana, presentada por NJCU (4/6, 6 p. m.), el poderoso grupo de jazz afrocubano Arkestra Bembe de Santi Debriano (4/6, 5 p. m.), la percusión de sangre caliente y los poderosos sonidos de metales de Nation Beat (4/6, mediodía), el grupo tradicional con sede en Nueva Orleans Aurora Nealand and the Royal Roses (5/6, 3:00 p. m.), y los elegantes Sounds of A & R (5/6, mediodía).
Todas las actuaciones se alternarán cada hora entre los escenarios de Bank of America y Exchange Place Alliance.
"No podríamos estar más entusiasmados con el festival de este año", dijo el director de Riverview Jazz, Bryan Beninghove, a través de un comunicado. "Esta será una verdadera fiesta que pondrá un gran ambiente JC. Catorce bandas geniales, comida, bebidas y una carpa VIP. Quiero decir que el talento es de primer nivel y es un evento gratuito para la comunidad. ¡Gracias, gracias patrocinadores, donantes y socios!
El evento es producido por Riverview Jazz, una organización sin fines de lucro con sede en Jersey City, y presentado por Exchange Place Alliance. El festival de 2022 coincidirá con otro evento anual querido: Bike JC's Ward Tour, el domingo 5 de junio. También habrá una jam session después de la fiesta en Moore's Place en Monticello Ave.
El Festival de Jazz de Jersey City comenzó en 2013 como un concierto de la comunidad y se ha consolidado en uno de los principales eventos culturales de la región. Beninghove señala el nivel de talento en el área como la razón principal del asombroso crecimiento del festival.
"Tendremos a algunos de los mejores músicos del mundo aquí, y no es solo un estilo de música o jazz, ¡lo es todo! Es muy importante para la comunidad experimentar este nivel de excelencia, porque es único. No todos tienen acceso a buena música y arte, pero nosotros aquí (en Jersey City) sí, y queremos celebrarlo con una gran fiesta gratuita para la gente".
La entrada al evento de dos días es gratuita para el público, con una donación sugerida de 10 dólares por asistente. Para obtener información sobre la compra de boletos VIP, direcciones, estacionamiento, voluntariado o enlaces a los artistas, visite el siguiente link www.JerseyCityJazzFestival.com. Para obtener información sobre cómo registrarse para la gira Bike JC Ward, visite BikeJC.Org.